Thoughts and local protocols after the confinement of Covid19 pandemic
I just want to believe that our after can't be the same as our before, however I want to have hope and be positive to think that yes… we will travel again! Or unless we want to travel again, we want to keep exploring, and feeling new experiences.
Concerned by the revival of tourism in our country, how it say the article of @theguardian where mention Spain and Germany rules to reopening its tourism sector, both setting to extend a travel warning for all leisure trips outside the country til mid June, casting further doubt on when would-be holidaymakers will be able to venture abroad again… more info about the article clicking here.
But how are directly our local centers re-opening, orgnizing and personalizing safety protocols??
Let's take an overview  by locations:
Northern Spain:
Southern Spain: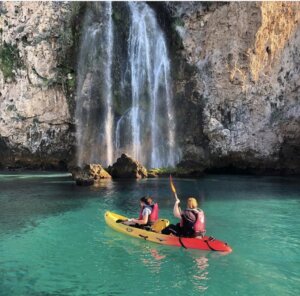 Andalucia,  most of our activities in southern Spain are also organized on private and small groups. Our tours on a sea kayak for example are respecting distances and once on the open sea, and together with your partner, there is no risk can attact you, only the joy to be involved on mother nature.
Malaga, end of June is coming phase 3 in most of our locations in Spain, so it will be easy to travel around and book Rafting trip in Cuevas Bajas, or choose for one of our excited canyons.
Valencia location, already ready to operate, and opening mid June in Hoces de Cabriel, and Costa Blanca, Denia and  Altea ready and working with small groups, with a very strict protocols.
Balearics and Canary Islands coming soon by the open flight traffic beginning in  July.
So,  our conclusion: we see what we want and returning back to our normal lifes is right now our desires. Our quick advantage is our joy of working in a natural environment, and right now is what we most need.
Do not hesitate to contact us, before booking your experience all what you need to know we will be more than happy to assist you.
Some additional and interested content:
Be welcoming back soon, and do not forget that…
We will travel again!!!